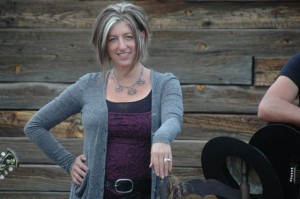 Photo by Pattie Traynor
Waiting for that moment when it suddenly all dissolves into this transcendence where the ordinary becomes  extraordinary….then to click the shutter.
Fond memories of playing with paints as a child in my grandmother's art studio overlooking the Pacific ocean spurred me to find an outlet of my own.  Since then, I have continuously pursued my interpretive vision of the world, whether it be as a musician, dancer or artist. In my 20's, after a year of wandering through Europe looking for my place in life, I returned home to study Fashion Design & Illustration while  interning at the Los Angeles County Museum in Costumes & Textiles Department.  Working as a fashion stylist in Los Angeles was a great opportunity to learn photography skills from many fashion photographers. Moving to Taos in 1991, I studied painting with several fine art teachers looking for my preferred form of expression. But it was while working as Creative Director & in-house fashion photographer for Blue Fish Clothing Design Company, that I discovered my own love for the immediacy of the camera's eye.
I find my muse in that which exists around me, of whatever sparks my imagination and sends me on my way to that place of creative satisfaction…….inspired by color…shape…texture… and an alternate version of what we think we are really seeing.
Carol Morgan-Eagle
photographer/musician/life coach
you can check out my other incarnation at
www.boneorchardmusic.com
Gallery
Tularosa Basin Gallery of Photography
401 12th St.
Carrizozo, New Mexico
(575) 937-1489
Print
Selvedge Magazine (England)
American Style Magazine
High Country Magazine
GuestLife New Mexico
Posh Magazine, New Mexico (out of print)
Links to some commercial projects

https://highdesertdiva.com/
Only portrait images and Skull wine stopper image are mine
http://www.taosherb.com/images/Taos_Herb_Product_Guide.pdf
All images except for individual
portraits, individual bottles and individual flowers
https://www.abetteryounm.com
Front image of Deborah R.
http://www.elizabethbrownrigg.com
New Mexico Home and Retreat photos
Shows

New Mexico Image 2015 " finalist" with two images- Awards show at Matrix Gallery,
Albuquerque, NM July 3rd, 2015    "Honorable Mention " for "Shadow of Faith"
"After Dark IV" Show at Greg Moon Gallery, Taos, NM – June 2015
Juried by Greg Escalante of "Juxtapoz Magazine" of San Francisco
"After Dark IV" Show at Greg Moon Gallery, Taos, NM – June 2016
"Taos Selects Taos" at Taos Fall Arts Festival –  2012, 2013, 2014, 2015
"Fechin Art Gala" – Taos Art Museum at the Fechin. August 2014, August 2015
TCA Member's  Show – March 2013, Jan. 2014, Jan. 2015, 2016
TCA Self Portrait Show – Dec 2013, March 2016
Wilder/ Nightingale Gallery – Miniature Show Dec. 2013
Open Eye Gallery-   "Geometry" May 2012